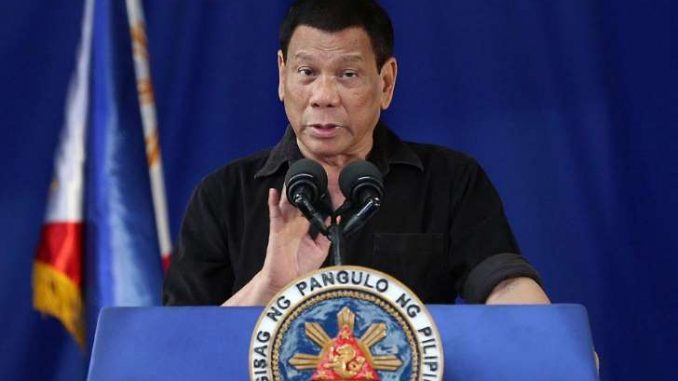 President Rodrigo Duterte on Friday said doubling the salaries of some 880,000 public school teachers may not be possible even as he vowed to raise their pay during his term.
"Ang inyo, kayo ang isunod ko pero hindi naman masyado doblado. Hindi talaga kaya. I'm not blaming anybody but simply there are too many Filipinos. Ang resources natin wala," Duterte told a gathering of public school teachers and principals in Davao City.
Teachers have been asking for a pay raise after Congress approved a 100-percent increase in the base pay of military and other uniformed personnel in government that took effect this year.
Doubling the salaries of public school teachers will require an additional P343.7 billion, equivalent to 2 percent of the country's gross domestic product, according to the Department of Budget and Management, which warned of a credit rating downgrade as a result of an unmanageable deficit.
"This means we will have higher interest rates in the near future and greater debt service payments when borrowing from international institutions. In other words, such policy will endanger our prudent and carefully crafted medium-term fiscal program," Budget Secretary Benjamin Diokno said in January.
As a result, the government may resort to imposing new taxes or cut other items in the budget.
Diokno also cautioned against sacrificing spending for budget priorities such as infrastructure development, free college tuition, and cash transfer programs.
Presidential spokesperson Harry Roque, meanwhile, assured teachers in February that the government will continue to look for ways and means to effect an increase in their  salary beginning 2020.
He said this was because the last tranche of pay adjustments under Salary Standardization Law will be implemented in 2019. —KBK, GMA News